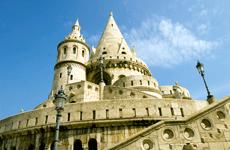 Amsterdam to Budapest
From $3,612 pp / 15 Days

Imagine 15 magical days along the Rhine, Main and Danube Rivers. From Holland's windmill-studded tulip fields to Germany's fairytale castles, from the Main-Danube Canal to the vineyards of Austria's Wachau Valley, this epic voyage offers a wealth of wonderful experiences. Guests who choose this voyage soon see why it is the most popular itinerary.
Grand European Tour


Passage to Eastern Europe
Budapest to Bucharest
From $2,356 pp / 11 Days

Let us take you to the cities, towns and natural wonders of Eastern Europe. Visit capitals of Hungary, Serbia and Romania plus towns in Croatia and Bulgaria, and see the region's dramatic scenery.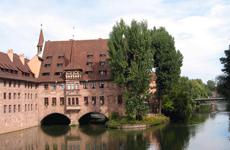 Romantic Danube
Budapest to Nuremberg
From $1,656 pp / 8 Days

Discover grand cities and quaint villages on this 8-day journey along the "Blue Danube." Explore both sides of fascinating Budapest, experience Vienna's imperial architecture and gracious culture, and tour riverside towns in Austria's Wachau Valley. In Germany, explore a baroque abbey and stroll cobbled streets lined with half-timbered houses.

Danube Waltz
Passau to Budapest
From $1,756 pp / 8 Days

Explore four of Europe's most enchanting countries-Austria, Germany, Hungary and Slovakia-along the storied Danube River. See the range of architectural wonders in Budapest and Bratislava, sail through the spectacular Wachau Valley, and take a tour of the 900-year-old baroque Benedictine abbey at Melk on this amazing 8-day itinerary.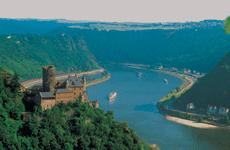 Rhine Getaway
Amsterdam to Basel
From $1,256 pp / 8 Days

Visit all the highlights of the legendary Rhine River on this 8-day cruise. You will see the many charming castles that command the riverbanks as you sail through Germany. Experience the lush landscape of the Black Forest region, explore Holland's famous windmills and waterworks and take part in the inviting nightlife in Rüdesheim's Drosselgasse.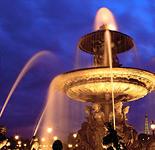 Cities of Light
Paris to Prague
From $2,956 pp / 12 Days
Discover the romance of Paris and Prague and all the quaint small towns in between on this 12-day journey, including two nights each in Paris and Prague and a scenic river cruise along the Moselle, Rhine and Main Rivers. Take in the picturesque landscape of vineyard-clad hillsides as you cruise through Germany and sample fine wines of the region.


Vineyards & Vistas
Bamberg to Trier
From $1,956 pp / 8 Days

Drink in the picturesque landscape of vineyard-clad hillsides on this scenic 8-day river cruise along the Moselle, Rhine and Main Rivers. Engage all your senses-see castles dotting the Rhine Valley hillsides, enjoy the bouquet of fine German wines, and hear cathedral bells chime the hours as you float by. Connect with Europe's past on this wondrous itinerary.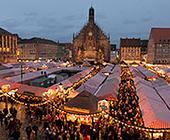 Heart of Germany
Nuremberg to Frankfurt
From $1,648 pp / 7 Days
NEW! This holiday season, sail through Germany, where so many of our seasonal traditions began. Explore the Franconian and Bavarian regions along the Main River, tour Heidelberg Castle, ride along the Romantic Road to Rothenburg, visit historic Nuremberg-and experience some of Germany's world-famous Christmas markets.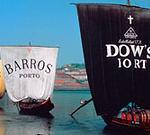 Portugal's River of Gold
Porto - Pinhão - Porto
From $2,156 pp / 10 Days
NEW!
Discover one of Europe's most pristine destinations-Portugal. Explore Lisbon, then see unspoiled vistas, stop at ports of call largely unchanged for centuries and sample the local cuisine and port wines on your Douro River cruise.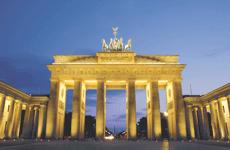 Elegant Elbe
Berlin to Prague
From $2,506 pp / 10 Days

Discover the natural beauty of former East Germany's dramatic landscape on this 10-day Elbe River cruise. Witness the opulence of Saxon monarchs as you stroll through their palaces and gardens; sail between the sandstone cliffs of Germany's "Saxon Switzerland." Your journey is bookended by nights in multicultural Berlin and beautiful Prague.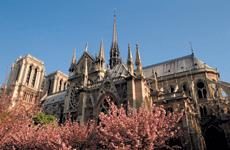 Paris & the Heart of Normandy
Paris - Rouen - Paris
From $1,356 pp / 8 Days

Combine the magic of Paris with the beauty of France's Norman countryside as you experience pivotal moments in history on this fascinating 8-day journey. Experience the exquisite gardens of Giverny, walk the cobblestone streets of provincial Vernon and share the splendor of Paris, the world's most romantic city, with your companion.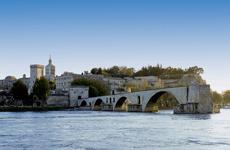 Portraits of Southern France
Chalon to Avignon
From $1,856 pp / 8 Days

Sail along France's scenic Saône and Rhône Rivers past some of the most beautiful vistas the French countryside has to offer. During your 8-day journey, explore the famed region of Burgundy and the colorful fields of Provence. Visit Gallo-Roman ruins, walk cobbled streets and visit the historic Papal Palace in Avignon. Learn about the region's time-honored winemaking traditions, sample Burgundy varietals and try the world-famous regional cuisine in Lyon.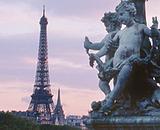 France's Finest
Paris to Avignon
From $3,311 pp / 15 Days

Join two popular itineraries to create a 15-day river cruise that offers the ultimate journey through France. Begin in France's legendary capital of Paris, then travel along the Seine through the Norman countryside to the historic Normandy beaches before returning to Paris. Transfer to Chalon-sur-Saône to embark on the second half of your grand tour of France, finding artistic inspiration in the colors and sunlight of Burgundy and Provence.


Chateaux Rivers and Wine
Bordeaux - Saint-Émilion - Bordeaux
From $1,756 pp / 8 Days
NEW!
This 8-day journey takes you to Aquitaine, where some of France's most remarkable wines are produced. At the region's heart, the city of Bordeaux invites visitors to savor its grand architecture and superb museums. Taste wine and oysters, truffles and cognac, as you cruise the Dordogne, Garonne and Gironde Rivers.


European Sojourn
Amsterdam to Bucharest
From $5,017 pp / 23 Days

NEW! Combine Grand European Tour with Passage to Eastern Europe for the ultimate European sojourn. See the canals of Amsterdam, the castles of the Rhine Valley, great Danube cities like Vienna and Budapest, and many colorful capitals of Eastern Europe on an incredible 23-day cruisetour that includes eight countries.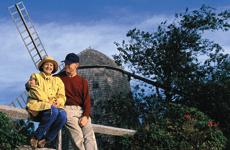 Tulips & Windmills
Amsterdam - Antwerp - Amsterdam
From $1,972 pp / 10 Days

Come see the rainbow of colors and visit some of Belgium's most beautifully preserved medieval cities for the ultimate 10-day spring vacation in the Low Countries. Explore cosmopolitan Amsterdam and experience Belgium's Golden Age in historic Antwerp and the lovely patrician cities of Ghent and Brugge. Plus, enjoy savory Dutch cheeses on this delightful sojourn.


Grand Rivers of Europe
Basel - Amsterdam - Budapest
From $5,967 pp / 22 Days
NEW!
Spend 22 days discovering highlights of seven European countries. This spectacular itinerary combines a one-week Rhine Getaway with a two-week Grand European Tour. This journey is truly a feast for the senses.

Up to 2-FOR-1
cruise pricing
plus up to
2-FOR-1 roundtrip
international air
CALL NOW
MX 376-766-2795 US 520-464-2407
Viking European River Cruises
Europe is a perfect blend of the ancient and the modern. Enjoy the timeless beauty and grace of the Old World with European river cruises along the Rhine, the Main, the Danube and the Seine. Our Europe cruises will provide you with an unforgettable vacation experience along these great waterways.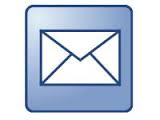 Call Us
MX 376-766-2795
US 520-464-2407