Viking China and Asia River Cruises
Southeast Asia has so much to offer. Explore timeless riverside landscapes, architecture of ancient cultures and modern world cities in Vietnam and Cambodia or Thailand and Myanmar (Burma). From your intimate river cruise ship on the Mekong or Irrawaddy, you will sail past unforgettable scenery, visit destinations rich in history, enjoy wonderful cuisine and meet the region's fascinating, friendly people.



Imperial Jewels of China
China's Cultural Delights

Roof of the World
Up to 2-FOR-1
cruise pricing
plus up to
2-FOR-1 roundtrip
international air
CALL NOW
MX 376-766-2795 US 520-464-2407
Up to 2-FOR-1
cruise pricing
plus up to
2-FOR-1 roundtrip
international air
CALL NOW
MX 376-766-2795 US 520-464-2407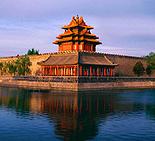 Shanghai to Beijing
From $2,692 pp / 13 or 12 Days​
See all of China's key highlights in just 13 days. Explore cosmopolitan Shanghai and, in Beijing, imperial treasures like the Great Wall and Forbidden City. Cruise the wildly beautiful Three Gorges region of the legendary Yangtze, and admire the engineering marvel of the Three Gorges Dam. You also visit Xian, home of the famous Terra Cotta Army.​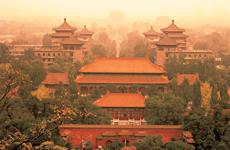 Beijing to Shanghai
From $4,220 pp / 18 or 17 Days
This 17- or 18-day odyssey explores China's cradle of culture with an epic 11-day Yangtze cruise between Chongqing and Nanjing. See all the wonders of Beijing, Xian, Shanghai and the Three Gorges, plus visit the birthplace of porcelain, the elegant classical gardens of Suzhou, a sacred Buddhist mountain and much more.
Shanghai to Beijing, plus Tibet
From $4,649 pp / 16 Days​
​Discover the many faces of China on this fascinating 16-day adventure. See the imperial treasures of Beijing, Xian and Shanghai and enjoy a 6-day Yangtze River cruise. Then experience the Tibetan plateau, known as the "roof of the world." Spend three spiritually enlightening days in Lhasa, visiting Jokhang Temple, Potala Palace and more..​


China Explorer
Beijing to Shanghai, plus Chengdu & Lijiang
From -- / 18 Days
NEW! Explore some of China's many faces, including 6 astonishing UNESCO World Heritage Sites. Tour world cities Beijing and Shanghai. Walk through the Forbidden City and Summer Palace, and stand on the Great Wall. See the Terra Cotta Warriors at Xian, then spend a wonderful day at one of the area's giant panda sanctuaries. Experience Lijiang's Old Town area and meet its ethnic Naxi people. See the Dazu Rock Carvings near Chongqing before embarking your ship for a spectacular 6-day Yangtze River cruise through the Three Gorges. This 18-day itinerary has so much to offer.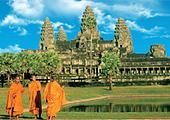 Magnificent Mekong
Hanoi to Ho Chi Minh City
From $3,499 pp / 15 Days
Explore the stunningly scenic and culturally distinctive lands that lie along the remarkable Mekong River on this 15-day cruisetour. Encounter ancient Khmer monuments at Angkor Wat and the elegant French colonial capital of Phnom Penh in Cambodia; and in Vietnam, visit the floating markets of the Mekong delta, experience the intimate charm of Hanoi's old city and tour dynamic Ho Chi Minh City, formerly Saigon. Here you will find gracious hosts, delicious cuisine and the natural beauty and rich history along the magnificent Mekong.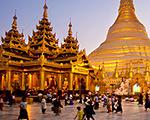 Memories of Mandalay
Bangkok to Bangkok
From $5,000 pp / 16 Days
NEW! Encounter natural beauty, rich history and spiritual wonders in Thailand and Myanmar. Begin with two days each in Bangkok and Yangon, then take a breathtaking cruise along the verdant Irrawaddy River. Experience the region's history from palaces and pagodas through colonial times to a contemporary melting pot of Asian cultures