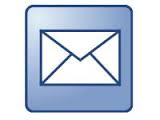 Call Us
MX 376-766-2795
US 520-464-2407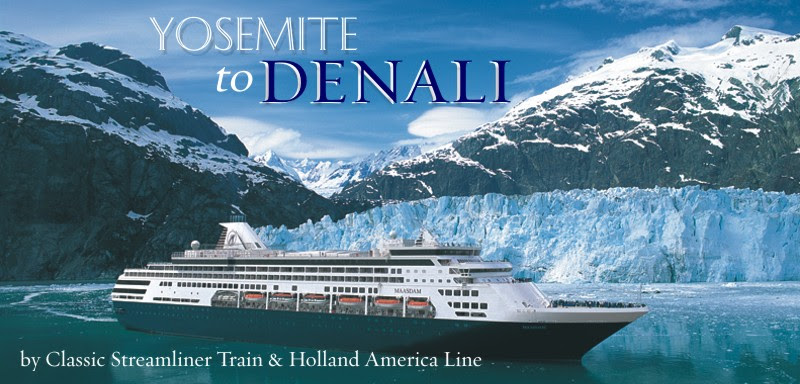 Departing June 30, August 4, & September 1, 2014 * 17 Days from $3,995 per person.

A visual feast with San Francisco, Yosemite National Park, the Cascade Mountains, Seattle, Vancouver, the Inside Passage with Glacier Bay National Park, Ketchikan, Juneau, Skagway, Seward, Denali, Anchorage, and the McKinley Explorer Train all in one exquisite holiday.

There can be no finer way to see Alaska than by ship and train, and no finer way to begin such an adventure than with a full three nights in San Francisco including a full-day train excursion the magnificent Yosemite National Park. From San Francisco, we travel in great style aboard our own vintage 1940's Streamliner Train, the 'Great Western Limited' featuring the panoramic "Vista-Dome", followed by two full nights in Seattle before transferring to Vancouver to begin our epic Alaska Adventure.

Rare in these days, is the ability combine all such elements into one single holiday, and rarer still, the opportunity to travel aboard one of the last remaining Vista-Dome trains in the Country. Limited to only 48 lucky guests, these departures are certain to sell out quickly.
HIGHLIGHTS . . ..

Two nights in San Francisco at the superbly located Hilton at Fisherman's Wharf with sightseeing tour, welcome dinner and much more.

Full-day trip by train to Yosemite National Park with a guided tour of Yosemite Valley and overnight spent alongside the lovely Merced River. A special treat is breakfast at the fabled Awahnee Hotel in Yosemite.

Sleeping car accommodations aboard our own vintage Streamliner train, the 'Great Western Limited' with all meals, wines & spirits while aboard.

Two-night stay in Seattle at the Westin Hotel.

Seven-night Inside Passage cruise from Vancouver to Seward aboard the elegant ships of Holland America Line taking in Ketchikan, Juneau, Skagway and Glacier Bay.

The luxurious McKinley Explorer, a private train operated by Holland America Line from Denali to Anchorage. Guests also have the opportunity to book passage aboard the storied White Pass & Yukon railway during the call in Skagway.

Two-night stay in Denali National Park at the McKinley Chalet Resort with Tundra Wilderness Tour.

Fully hosted by a professional Tour Manager.