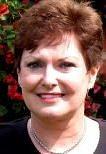 About Us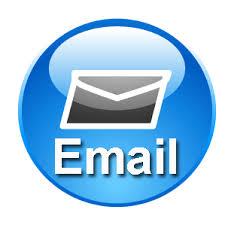 What EXACTLY is a Certified Travel Counselor?

Professional Experience in the Travel Industry
Julie has been a travel agent since 1987 and considers being a travel counselor a profession, rather than a hobby. She takes her responsibility to her clients very seriously.

Her credentials include:
The designation of Certified Travel Counselor (CTC), which is the highest degree of education offered in the travel industry. The CTC designation is offered by the Travel Institute and is available to agents who have completed five years of work experience in the industry. Julie completed all the course work, exams and a thesis after 2-1/2 years in the industry, but was not allowed to use the designation until June 1, 1992. The course of study takes two years, requires successful completion of four proctorial exams, and a written thesis on an original subject. Her topic for the thesis was "The Other America: A Land of Ancient History, Colonial Charm and Natural Wonders" and was dated February 1990. Designed with an eye to developing the skills desired in those who are seeking or currently in leadership positions, business and financial planning, marketing and management skills are the hallmarks of this program.

She also holds a certificate from International Tour Management Institute, Inc., awarded September 6, 1987. This is the premier tour management institute in the United States, preparing people to be local guides in any city or area of the United States, as well as managing and escorting tours worldwide. The course consists of 125 hours of study in local sightseeing, international and domestic motor coach, air, ship and rail touring under approval of the Superintendent of Public Instruction, Department of Education, Sacramento, California and the Director of Education, Department of Education, Bureau of Post Secondary Occupational Schools, Commonwealth of Massachusetts.

Other Certifications:

Destination Specialist Certification for Western Europe, granted by the Travel Institute. She earned a grade A in the course,, awarded June 1, 1992.

Austrian Certified Travel Specialist Designation, awarded by the Austrian Tourist Office on November 7, 1993.

European Rail Expert Designation, awarded by Rail Europe.

Grand River Cruise Specialist

As a member of CLIA (Cruise Lines International Association) with Galileo airline computer system loaded onto both normal working computer and also laptop, this literally enables her to work from anywhere in the world where there is internet access.

Julie holds a municipal license to operate in Jalisco as a travel agency and is also a member of Leisure Travel Alliance which offers exceptional pricing with many top international tour operators.