Julie Ray, Certified Travel Counselor


Julie Ray is a Certified Travel Counselor and professional tour manager--serving travelers since 1987 in the retail travel industry, designing and selling tours on all continents.

Julie loves doing the necessary research to customize itineraries to fit any budget ... she is not of the opinion that "one size fits all." Look forward to more information on upcoming trips including all sorts of cruises--from barge to river to specialty cruises to the large cruise lines.

Julie is a European Rail Specialist, and Destination Specialist for several countries both in Europe and South America. What makes this designation so special is that these certifications are awarded by the various tourist boards after completing and passing a course of study, traveling to the country and then writing an essay on the experience.

Dealing with Ray Travel Resources gives you access to great wholesale rates on car rentals just about anywhere in the world (the companies are Avis, Budget, Hertz, etc., but just sold at wholesale rates).

The particular company is extremely flexible, so there is never a question about refunds if the car is turned in early, or even in the case of no-shows. Julie also has access to some very attractive wholesale air fares between the USA and destinations around the world which equates to savings for her customers.

Julie is one of the only currently working CTC's in all of Mexico!

What exactly is a CERTIFIED TRAVEL COUNSELOR? Read more...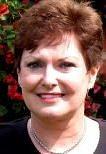 About Us