STAYING HEALTHY
...keep in top shape while traveling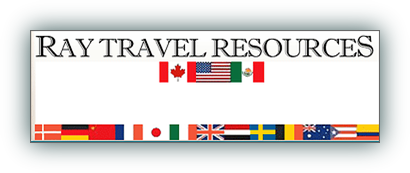 Here are some general suggestions to help you keep in top shape while traveling:

Do some medical research before going overseas. Find out whether the countries you are visiting require vaccinations and whether preventive measures or inoculations are mandatory or advisable.

U.S. Public Health Service recommendations, current information on vaccination certificate requirements, and other data are included in Health Information for International Travel

You can obtain a list of vaccination recommendations by calling one of the American Express Card hotlines.

You can get international traveler's health information from the Centers for Disease Control and Prevention hotline by calling 404-639-1610.

Pack an extra pair of eyeglasses or contact lenses, and take along a copy of your prescription, written in metric measurements. Also take contact lens supplies, as they may not be available overseas.

Wear a bracelet or other medical identification if you have diabetes, an allergy to penicillin, or any other condition that may require emergency care.

Keep medicines in their original containers to avoid problems with customs duties. Also, leave the cotton in drug bottles to prevent pills from breaking.

The Rockport Company, in association with the American Society of Travel Agents, has produced a booklet, Destination: Good Health. A Guide to Healthy Travel Habits. For a free copy, send a self-addressed, stamped envelope to ASTA, 1101 King Stree t, Alexandria, VA 22314, or call (703) 739-2782.

Have a dental checkup to lessen the need for emergency treatment while overseas.

Consider requesting a special meal when you make your airline reservation. Major carriers now offer as many as 18 alternative menus, including kosher, Hindu, vegetarian, high-protein, low-calorie, low-cholesterol, no-salt, and seafood plates.


Avoid common travelers' ailments

In some countries, it's advisable to:

Avoid raw vegetables, unpeeled fruit, meat, seafood, tap water, ice, and unpasteurized milk and dairy products.
Drink only commercially bottled and sealed beverages or water that has been boiled or treated.
Resist the temptation to buy food from street vendors.


If you need a doctor

If you become ill out of town, it can be difficult to locate a physician quickly. Here's where to turn for help:

The nearest American embassy or consulate will have a list of English-speaking doctors.
You can also become a member of the nonprofit International Association for Medical Assistance to Travelers (IAMAT, 716-754-4883). Members receive a directory of certified English-speaking doctors and other health-care providers.

If you have purchased travel insurance, there will be a 24 hour emergency number available for you as well.