Call Us NOW for details
MX 376-766-2795
US 520-464-2407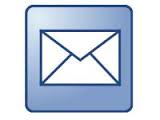 The only city in the world that encompasses both Asia and Europe, Istanbul also straddles the ancient and modern worlds. The ghosts of marauding Crusaders and marching janissaries haunt the city's historic alleyways-but this is no museum: the Bosporus is still a buzzing artery for maritime trade, and the sounds of building construction play a constant counterpoint to the shouts of street hawkers and the call of the muezzin. The skyline here is a glittering ribbon of palaces, mosques, and minarets, but also of sleek skyscrapers, where the sybaritic restaurant and nightclub scene easily rivals New York's or London's.
This beguiling city on the Bosphorus spans Europe and Asia. Today the cultural and financial center of Turkey, Istanbul was once the capital of three empires-Byzantium, Constantinople, and Ottoman. Our Istanbul travel guide puts Old Istanbul and the new at your fingertips.

Things Not to Miss in Istanbul
When you travel to Istanbul, one of the many sites you won't want to miss is Topkapi Palace. Once home to many generations of sultans, the palace is filled with opulent gardens and courtyards, plush Turkish baths, and a secluded former harem, all overlooking the gorgeous sea of Marmara. Afterward, walk over to the Archeology museums or take a relaxing dip in one of its many baths including the Sülemaniye, Çemberlitaş, Galatasaray, and Cağaloğlu.

Other Istanbul travel highlights include:

• Aya Sofya
• Basilica Cistern
• Blue Mosque
• Grand Bazaar
• Galata Bridge and the Galata Tower

When to Go to Istanbul

It's best to visit Istanbul during the summer.

• January-April, temperatures range from the 30s to the 40s with a lot of rain
• May-August, temperatures are in the 70s and 80s
• September-November sees temperatures in the 60s
• In December, temperatures drop to the 40s
• Festivals include opera (late June/early July), Iksv jazz (July), dance (September/October), and the art biennale (September/October)
The panoramic view of the city from Mikla, the rooftop restaurant at the Marmara Pera hotel (you can go up for a look even if you're not a guest or a diner).
The ordinary ferries, not the tourist cruise boats. Go anywhere: It's the ride, not the destination.
Grilled fish sandwiches sold from the backs of the boats near the Galata Bridge. Heap them up with lemon, salt, raw onions, and pickles.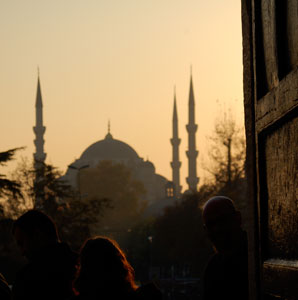 DESTINATION: ISTANBUL