Call Us NOW for details
MX 376-766-2795
US 520-464-2407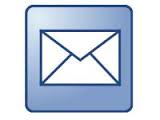 Top 10 Reasons to Cruise the Douro


When travelers visit Portugal, they tend to focus on the southern part of the country, such as the sunny beaches of the Algarve. But I've always been more intrigued by the northern region, particularly the pristine and stunningly beautiful Douro River Valley, a UNESCO World Heritage Site. Here are my top 10 reasons to do a river cruise there:

Douro Valley wines - The Douro Valley is the oldest wine-producing area in the world, and hillsides all along the river are lined with steeply terraced vineyards. Portugal is the birthplace of port (such as the famous Sandeman brand), vinho verde ("green wine") and some wonderful table wines, too.

Dramatic scenery - The remote region of Trás-os-Montes ("beyond the mountains") is known for its extreme climate and spectacular, untamed natural beauty. Simply breathtaking!

Lisbon's mix of ancient & modern sights - Our pre-cruise land program includes sightseeing in Portugal's capital city, which offers 16th century architecture, historic bairros, traditional fado music and a thriving nightlife scene.

Oporto's culture and history - The "capital of the north" offers fascinating insights into the country's past, with historical sights galore and great shopping.

Portuguese way of life - The laid back and polite people who live in the north speak their own regional dialects, follow their own unique cultural traditions, and have an amazingly colorful history.

Serra de Sintra - Our Enticing Douro cruise includes a pre-cruise excursion to Sintra, one of the loveliest mountain villages in Portugal. It was once the summer residence of the Portuguese royal family and Lord Byron vacationed here as well.

Madrid & Salamanca, Spain - Guests on our Port Wine & Flamenco pre-cruise extension enjoy guided tours of Madrid and Salamanca, Spain. Their hotel stay in Madrid is at the grandiose Westin Palace, a century-old "Grand Dame" located at the heart of the city's cultural scene.

Delicious cuisine - This part of the world specializes in hearty, rustic food, such as cured meat, rich stews and soups, and decadent pastries. We offer our guests a traditional Portuguese lunch or dinner away from the ship so they can fully immerse themselves in the scenery, cuisine and culture of this lovely region.

Mateus Palace & Gardens - This Baroque manor house in the hills overlooking the Douro River is one of my favorite places in all of Portugal, famous for its meticulously manicured formal gardens and elegant architecture.

The shrine at Fatima - guests aboard our Port Wine & Flamenco cruise always rave about their visit to this world-renowned pilgrimage site, famous for its shrine dedicated to the Virgin Mary.