Travel Insurance FAQ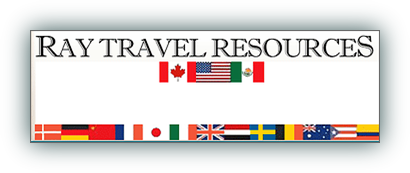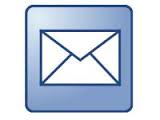 Call Us
MX 376-766-2795
US 520-464-2407
Is Travel Insurance worth the money?

A travel insurance plan can cover you for unexpected costs incurred before or during your trip. So that costs are less likely to come out of your own pocket, a travel insurance plan can reimburse you for the pre‐paid, non‐refundable portions of a trip if you need to cancel or interrupt your trip for a covered reason. A travel insurance plan can also include medical evacuation coverage (the price of which may cost upwards $100,000) and medical expense coverage, plus reimbursement for lost, damaged or stolen luggage and personal effects. Most travel insurance plans also include 24/7 assistance services to re‐book flights and hotels on your behalf and act as a personal travel assistant while you are away from home. As with all travel insurance plans, always carefully read each DOC (description of coverage) to learn the boundaries of your coverage before purchasing the plan.


What types of travel insurance coverage are there?

There are five main categories of travel insurance:
Emergency Accident & Sicness Medical Expense (upgradable to primary coverage) pre-existing conditions coverage available if purchased with guidelines outlined

Medical Evacuation and Repatriation

Trip Cancellation/Interruption Coverage

Trip Delay and Missed Connection

Baggage Protection, Personal Items Protection and Travel Accident Protection

What information do I need in order to purchase travel insurance?

Before purchasing, please have the following information handy:
Personal information for all travelers who will be insured, including dates of birth.
Trip details, including dates of travel, destination, travel companies you will be using, total trip cost and how that cost is broken down per person in your itinerary.

Can I purchase travel insurance if I'm not on a cruise or tour?

Yes. We offer a variety of travel insurance plans for a variety of types of travel and needs.



What is a deposit date?

Deposit date is the day on which you made your first payment toward the trip.

What is a final payment date?

Final payment date is the day on which you finished paying for your trip.

The final payment date must fall before the departure date. The deposit date and final payment date can be the same day, as long as that day falls before the departure date.

When is it too late to buy travel insurance?

Insurance can be purchased up to 24 hours prior to trip departure date.

How do I break down the trip costs per person on my itenerary?

Claims are paid per person up to the amount insured. You should divide the cost of the trip per person according to what each person paid.

If tickets are paid for by one member of your group, that person should be assigned the cost. If a particular trip cost includes all travelers, then that cost can be divided among those members equally.

Do you offer travel insurance plans based on specific types of travel

Yes. We offer travel insurance plans for an array of budgets, from modest trips to high-end luxury vacations. There are also products for last-minute getaways and extended trips, and specific coverage plans for cruise travelers, golf travelers, students, and sports travel.

Why should I buy travel insurance?

Travel insurance offers travelers coverage for unforeseen problems, from a cancelled flight to a serious illness—or in rare cases, even an act of terrorism or the financial default of a travel supplier. If an illness, accident, or other covered unforeseen circumstance forces a traveler to cancel or interrupt their travel plans, they face two potentially major financial losses—money invested in nonrefundable pre-payments and medical expenses that in many instances may not be covered by health insurance.

How do I file a claim?

Instructions will be found on your confirmation of benefits with telephone numbers and addresses. The earlier you advise the insurance company of a potential claim the better and easier for you. Document EVERYTHING possible. Keep all receipts, (including things like taxis) with a date and signature.

How does trip cancellation or interuption coverage work?

It reimburses for forfeited, nonrefundable, unused payments or deposits if the traveler must cancel or interrupt their trip due to a covered reason.

How much does travel insurance cost?

The cost of travel insurance is based, in most cases, on the value of the trip and the age of the traveler. Some policies have no upper age limit which means that anyone able to travel at any age is eligible.

Is the financial default of an airline, cruiseline or tour operator covered?

Many retail insurance programs include financial default coverage if the program is purchased within 15 days of making the initial trip deposit.

What happens if I must cancel my vacation?

Often a traveler will lose nonrefundable deposits and prepayments that can add up to hundreds—or even thousands—of dollars. A comprehensive travel insurance plan can provide trip cancellation coverage for the traveler's vacation investment—the insurance company reimburses the traveler for all pre-paid, nonrefundable expenses for a covered loss.

What do I need to know about pre-existing conditions?

Pre-existing Medical Condition Exclusion would be applicable to a condition of a traveler, traveling companion or family member that was first diagnosed, had a change in diagnosis or required a change in medication during the 60, 90, or 180 day look back period (depending on plan purchased) immediately preceding and including the effective date of coverage. Some plans include a Pre-existing Medical Condition Exclusion Waiver when purchasing the plan within a specified time frame immediately following initial trip payment.

How do I qualify for a pre-existing medical condition waiver?

If you're worried about traveling because you have a pre-existing medical condition, you should know that on many policies purchasing your travel insurance the same day you make your first trip deposit (or shortly after) may qualify you for the pre-existing medical condition exclusion waiver. With the waiver it's possible to be covered for some medical issues on your trip, despite your pre-existing condition.

To qualify for this waiver, certain conditions need to be met including:

Purchasing the travel insurance with your first trip deposit, or shortly thereafter as explained in the policy;
The amount of coverage purchased equals all prepaid, non-refundable trip payments or deposits, and the cost of any subsequent arrangements added to the same trip are insured by the date of payment or deposit for the additional arrangements;
You are medically able to travel when your travel insurance policy is purchased.

Can I put non family members on my plan?

Yes. Coverage can extend to non-family traveling companions as well. The cost is based on a per person trip cost, therefore each individual is covered separately. Only those listed as travelers on the enrollment form will be covered. All travelers listed on this plan must reside at the same address. If any travelers reside at a different address, a separate plan must be purchased.

If I use frequent flyer miles to purchase a ticket, do I include the regular cost of the ticket as part of my trip cost?

Please be careful when using frequent flyer miles to calculate your trip cost. Travel insurance typically covers the cash value of non-refundable travel expenses. In other words, money you can't get back from your airline or other travel provider. Frequent flyer miles are not typically eligible for coverage as it is difficult to determine their cash value. However, there is generally tax on these tickets and that tax can be recovered.